Simple Ten-Step Formula Reveals
How To Get Started with
Decision Intelligence
Even if you only have an hour
In This Free Download You'll Discover:
✅ How to get started with Decision Intelligence, in ten easy steps you can learn in less than an hour.
✅ The nine process steps of Decision Intelligence, which get you from people, to decisions, to (optionally) data, to outcomes.
✅ How Decision Intelligence solves the "last mile" problem: maximizing your investment in expertise, data, analytics, and/or AI through a human/computer partnership.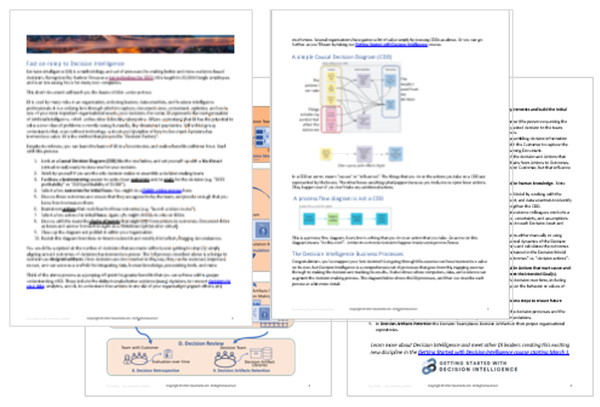 When you click the button at left, you'll receive the document immediately, and also an email inviting you to join our exclusive DI community.
Copyright 2022 | Quantellia LLC | All Rights Reserved